Unique Thoughts and Developments
We are at the forefront of designs worldwide, always updated with the latest technologies to apply them in our projects.
Branding and Marketing Digital 
We have a team capable of showing the world your brand, starting from scratch and making you grow exponentially in a short time.
Thanks to the measurements, we can focus our attention on certain actions to improve both the positioning and the visibility of the company.
We create the perfect site to show your company to the world.
Your Brand, your Colors, your Logo, your Typography, your IDENTITY.
We work on all graphic aspects of the brand, from stationery to the smallest multimedia graphic.
We promote your brand, generating propitious content to show your idea.
We grow with Campaigns on the company's channels: Facebook, Instagram, Youtube, Google.
We think the right content to express what your company, business, event, brand or product wants to say to its customers or followers.
Usability, Accessibility and Interaction between user and product is vital to obtain optimal results.
We analyze the data obtained from the project's networks and website to increase profits.
We carry out an integral work to be able to sell a product, idea, project, event or service.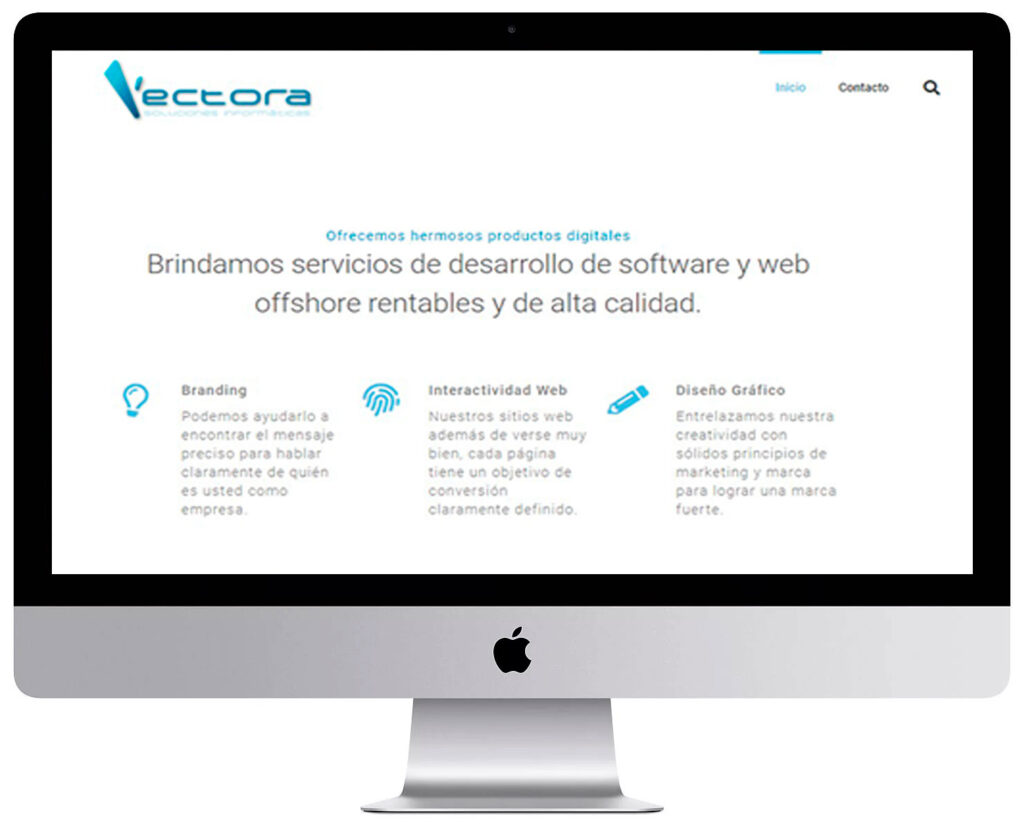 The website is the presentation of your company to the world, and we make it unique
we believe in working with the highest quality
we believe in developing with high standards
we believe in being totally creative